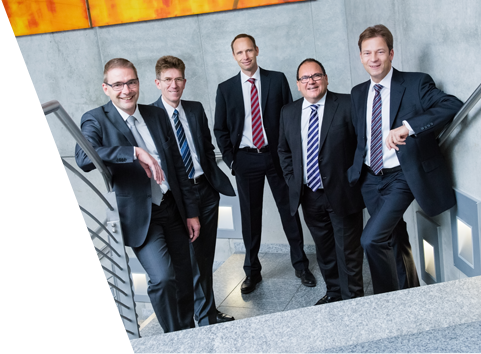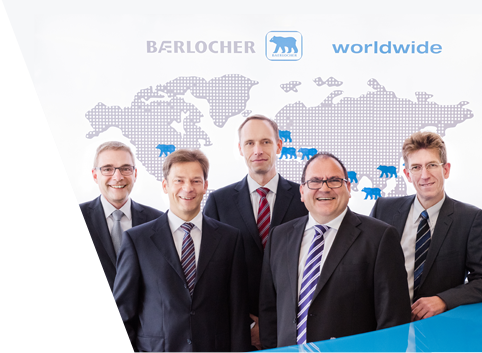 For Baerlocher, being a global company, it is essential to be local in both presence and thought. We remain close to the markets, due to our employees who continue to make Baerlocher a reliable and trustable partner.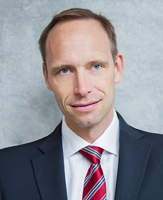 Arne Schulle
Chief Executive Officer Baerlocher Group of Companies
Arne Schulle joined Baerlocher GmbH in 2003. Due to the international experience and qualification previously acquired in the chemical industry, he took over the position of Chief Financial Officer (CFO) of the Baerlocher Group of Companies in 2005. With effect of January 1, 2007 he was appointed Managing Director of Baerlocher GmbH and took responsibility for both the results of the Strategic Business Unit Special Additives, and the management of the Strategic Business Unit PVC Solid Stabilizer. In addition, he was made Chief Operating Officer (COO) for all Baerlocher activities in Europe in 2009. In 2010 Arne Schulle assumed the role of Chief Executive Officer (CEO), taking over full responsibility for the Baerlocher Group of Companies.
The global plastics industry is undergoing an important process towards improved sustainability. At the same time, the market becomes more competitive, costs are rising and prices are under pressure. Baerlocher supports the industry with its known high innovative strength to meet these challenges. A healthy financial position is the basis for these efforts.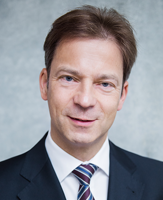 Dr. Erik Bingel
joined the management of Baerlocher Group as Chief Financial Officer (CFO) on 1 November 2013 and, since then, has been an official member of the Global Management Committee.
At the end of 2020, he was also appointed commercial managing director of Baerlocher GmbH, which is the parent company of the Baerlocher Group.
His management area includes finance and accounting, controlling, taxes, information technology, global procurement, legal/insurance & compliance, audit, and internal audit. In addition, he is responsible for the headquarters location in Unterschleissheim.
Baerlocher is fluent in the language of PVC and provides converters of this versatile and sustainable polymer with innovative, tailor made solutions for all uses of PVC, using all stabiliser technologies. Global leadership in Ca-based solutions are supported by trusted, committed and experienced employees solely focussed upon creating value in the eyes of our customers.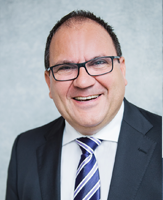 Andy Jones
Head of Strategic Business Unit PVC Additives Asia
Andy Jones joined Baerlocher's UK subsidiary in 1991 and spent his early career in technical service, sales management and multinational key account management roles, primarily servicing customers in North West Europe. In 2006, he was appointed Managing Director of Baerlocher UK Limited and continues in this position today. Andy joined the management team in Baerlocher GmbH in Munich in 2009 and in his role as Head of PVC Additives EU/MEA, he has been responsible for steering Baerlocher's business development from all of its European sites through significant technological change and regional expansion. In 2013, Andy joined the Global Management Committee of the Baerlocher Group as Global Head of the Strategic Business Unit PVC Additives and represents the company on a number of subsidiary boards.
Baerlocher's highly efficient teams globally support the sustainable growth of our customers, both inside and outside of the polymer industry. A strong customer focus is one of the corner stones of our philosophy.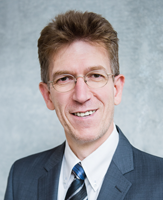 Andreas Holzner
Global Head of Business Unit Special Additives
Andreas Holzner started his career with Baerlocher in 1992 as Application Engineer and Product Manager of the Specialty Additives Division (SPA). In 1996, he became Manager of the SPA application technology; in 2000, he took over responsibility also for marketing and sales of the SPA division. Since 2004, he has been representing the Strategic Business Unit Special Additives in the Global Management Committee of the Baerlocher Group as well as in the boards of a number of Baerlocher´s subsidiaries.
Baerlocher operates a global network of production plants. We make sure that each and every one of these facilities fulfills the very highest technical and safety standards. This allows us to provide our highly motivated employees with the resources needed to deliver consistently high quality for our customers. In addition, we are deeply committed to promoting best practices, and to the principle of continuous improvement.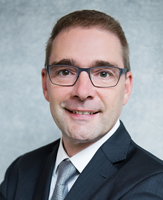 Jürgen Bähr
Plant Manager Lingen
Global Head of Production
Before joining Baerlocher, Jürgen Bähr gained extensive experience in engineering and manufacturing at a large French chemical business. In 2005, Bähr was named head of the largest production plant in the Baerlocher Group, in Lingen, Germany. In this post, he assumed responsibility for approximately 260 employees in production, process technology, laboratories, and administration. He oversaw significant organizational restructuring and modernization at Lingen. In 2013, Bähr was placed in charge of European production – a role that includes safeguarding Baerlocher's high safety, quality and environmental standards. In 2015, a new position was created for these tasks: Global Head of Production. This role entails strengthening collaboration within the Group worldwide, and streamlining and consolidating production resources. In the same year, Bähr was appointed to the Global Management Committee.