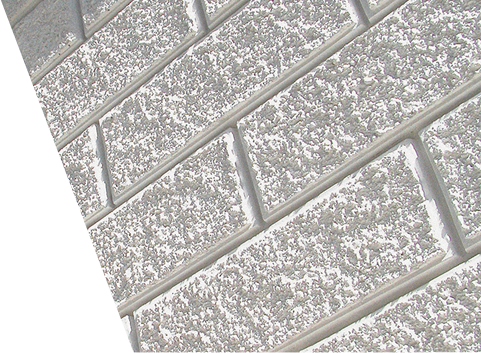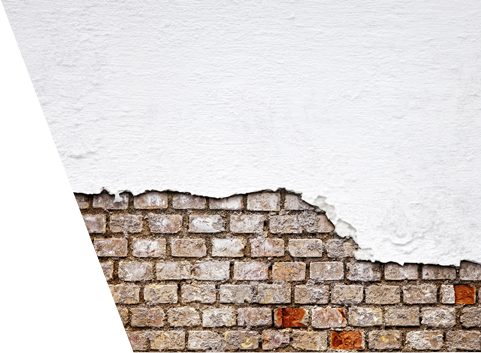 Advantages
Powderous material
Easy to handle and apply
Sustainable because metal soaps are produced from oleo chemicals
Hydrophobic agents are often used to improve the durability of building materials which are exposed to the weather.
Examples for external building materials with hydrophobic properties are mineral and pasty plasters for façades, as well as façade paintings or artificial stones for pavements. When exposed to a high humidity in kitchens and bathrooms, the utility of internal building materials is equally improved by hydrophobic agents, e.g. used in plaster boards or fibre boards.
The variety of construction materials and applications demands hydrophobic agents with differing properties. Standard metal soaps are calcium stearate (BAEROPHOB CA), zinc stearate (BAEROPHOB NBL) and magnesium stearate (BAEROPHOB MG); the corresponding product name is given in brackets. A very fine grain size of these products ensures a homogeneous distribution in the construction material and a good hydrophobicity of the construction material itself. Standard metal soaps are chemically inactive towards other ingredients of the construction material. Therefore, they are often referred to as non-reactive metal soaps.
Besides classic metal soaps, we offer products which are initially water soluble, so called reactive metal soaps. Their advantage is that they better spread in the building material than standard metal soaps and that they in-situ form insoluble hydrophobic products.
BAEROPHOB ECO CM/1 and BAEROPHOB SW 0903 are mixtures of reactive and non-reactive metal soaps. They are especially used in lime-cement based products for an initial and durable hydrophobicity. Baerlocher's hydrophobic agents are suitable for building materials made of gypsum, lime, cement, polymers or wood.