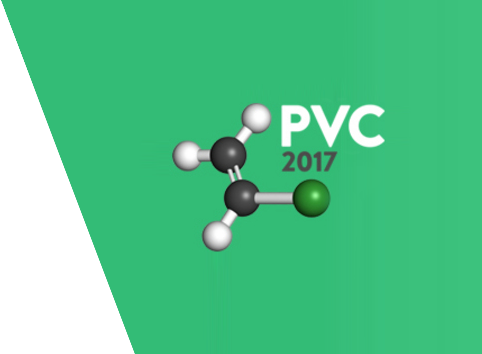 Baerlocher again gold sponsor of the PVC 2017 in Brighton – the most reputable forum on vinyl
The PVC 2017 conference will take place in Brighton on the south coast of the UK from April 25-27 next year. The triennial event is the most important conference on PVC in the world and supports the future of PVC through information, education, debate and discussion. A video invitation is available here. In 2014, the conference attracted more than 490 delegates from 36 countries worldwide.
PVC 2017 will cover a broad range of PVC-related topics, including various aspects of the formulation of additives, sustainability and recycling, the status of emerging markets for PVC and more. The complete agenda is available here.
Among the renowned associations and organizations supporting the event worldwide are the British Plastics Federation, the European Council of Vinyl Manufacturers, the Southern African Vinyl Association, the Vinyl Council Australia and The Vinyl Institute.
Baerlocher hosts presentation about optimal additive formulation
On the third day of the conference, Dr. Jörg Fröhlich, Technical Product Manager PVC Additives for Window and Technical Profiles at Baerlocher, will give a presentation titled "The Important Role Heat Stabilizers and TiO2 Pigments Play in Improving the Weathering Performance of PVC-U Profiles." In his presentation, Dr. Fröhlich will show how optimal additives lead to a significant increase in the durability and quality of window profiles.
"This high-level event is an ideal platform for networking, transferring know-how and sharing ideas," said Andy Jones, Global Head of the Business Unit PVC Additives at Baerlocher. "We supported the event in 2014 as a gold sponsor. Based on the positive experience, it was a clear decision for us to continue this commitment in 2017."
The conference will be accompanied by an exhibition. Baerlocher also has a stand and will inform participants about its innovative additives for a broad range of PVC applications, including window profiles, pipes, cables, floorings, foils and films.
The venue will be the Hilton Brighton Metropole Hotel. Founded in 1890, the comfortable hotel combines Victorian architecture with modern technology.