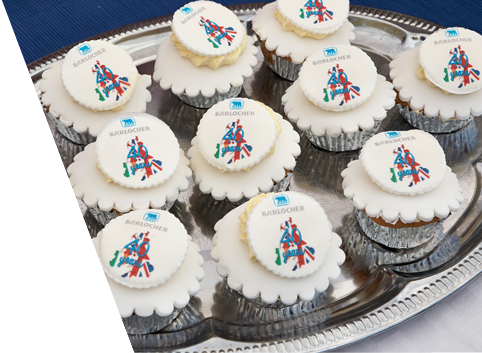 Baerlocher UK –
40 years young!
In 1973 the UK's premier stabiliser/additives company Baerlocher UK Limited was founded, starting out from a small wooden hut in the village of Dorking, Surrey.

To celebrate the 40th Anniversary Baerlocher UK decided to hold a traditional English tea party (Pimms, Cream Scones finger food, soft drinks) on their current premises at Moss Hall Road, Bury on Friday 26th April, just one day after the official anniversary.
The event, which started at 2.00pm, was attended by many local businesses including suppliers, professional advisors and all employees. With the emphasis on bringing fun to the event and ensuring participation from everyone with activities such as pin the tail on the bear, guess the number of bears in a jar, name the bear, and beat the keeper amongst many others.
Various prizes were awarded for the each of the events kindly donated by the suppliers and local businesses.
Fun was had by all and even the local weather joined in at 3.30pm by bringing that rare phenomenon in Bury of rain, thunder and hailstone! However it takes a lot more than the temperamental Mancunian weather to dampen our spirits.
This of course did not spoil the event as the party continued indoors to long after the scheduled finish … (British Bulldog Spirit)