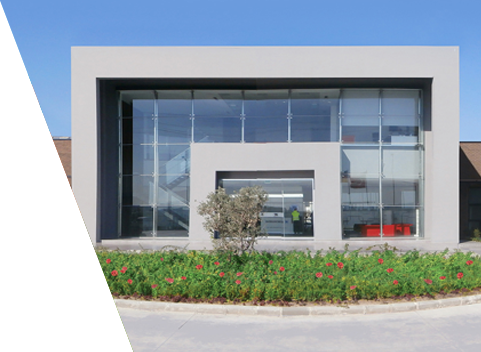 Baerlocher Turkey was founded in 2012 and is a wholly-owned subsidiary of the Baerlocher Group, a market-leading supplier of additives to the international plastics industry.
Headquartered in Istanbul, Baerlocher Turkey was established to more effectively support the growing local PVC market, especially in the emerging window profile and pipe segments.
In October 2013, Baerlocher began the construction of a new manufacturing facility in Akhisar, and the site went on stream in early 2015. Leveraging the latest production technologies, the plant sets new standards for additive production. It has a capacity of over 40,000 tons per year, and manufactures both conventional and calcium-based PVC stabilizers.
The plant boasts a state-of-the-art technical applications laboratory – enabling Baerlocher Kimya's team of experts to create top-of-the-line PVC stabilizer solutions tailored to customers' unique imperatives. The quality of all raw materials is diligently tested in the laboratory – safeguarding outstanding product performance across the board and ensuring customers benefit from maximum cost efficiency.
Baerlocher Kimya serves the markets in Turkey and neighboring countries, and caters to customers in the Middle East and Africa. Baerlocher Kimya's team of specialists leverages Baerlocher's global manufacturing capabilities and cutting-edge technology, and pairs this with in-depth knowledge of local markets. This winning combination ensures customers receive high-quality products and services that meet their specific requirements.